1970, ten people, one goal: Revive the legendary Woodstock Festival. A tranquil San Francisco commune, an up-and-coming rock band, and a tough motorcycle gang are united by their love of music, peace, and mind-expanding drugs. However, the festival turns into a death trip for the commune´s spiritual leader. Once the guru was found murdered, peace, love, and happiness were over.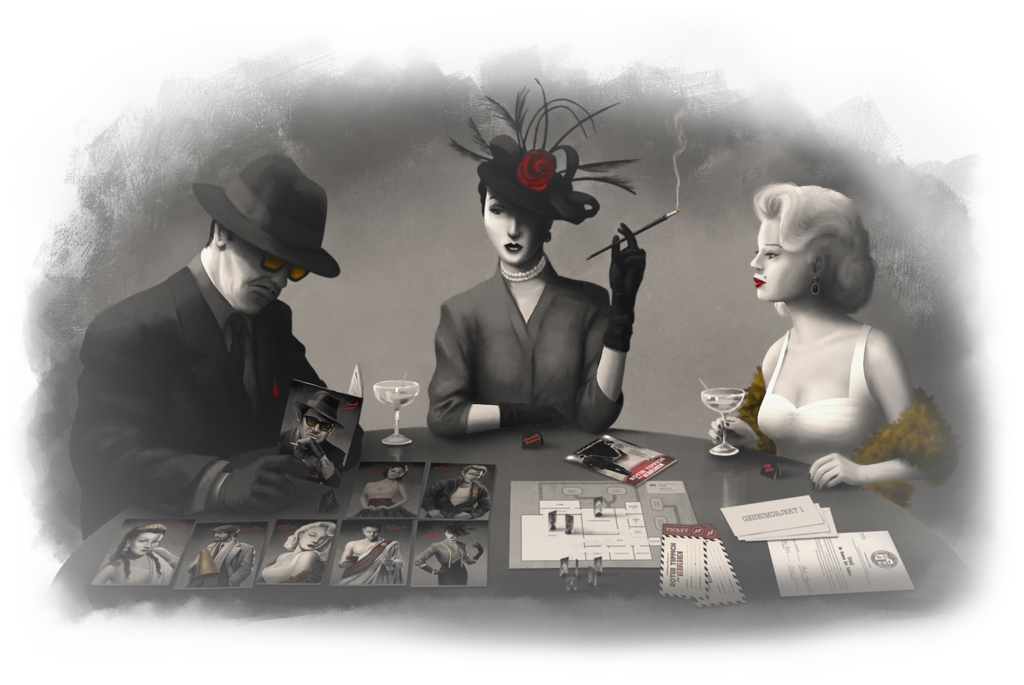 The perfect gift for friends and enemies
Deadly Dinner games are the perfect event gift for friends, family, or colleagues. What's special is that you can design your own crime experience. Plan a dinner party according to your own ideas. We can provide everything you need to make the crime thriller game experience unforgettable and stress-free for the host.
If you have any questions, please don't hesitate to contact us. We will be happy to help!
Host your own murder mystery game
Our murder mystery games consist of three rounds in which every player receives new information about the course of events. In each round, players may also discover secret objects that can be found in sealed envelopes in the box.
Each player discovers their secret object at a different time.
We have summarized the individual game phases for you and, of course, you will find the complete instructions for your murder mystery in the rule book.
Whether you and your guests want to have dinner during your murder mystery or not is up to you. Depending on your personal preference, you can take breaks between the individual rounds or eat during the game. It is also possible to serve a buffet or a course for each round.